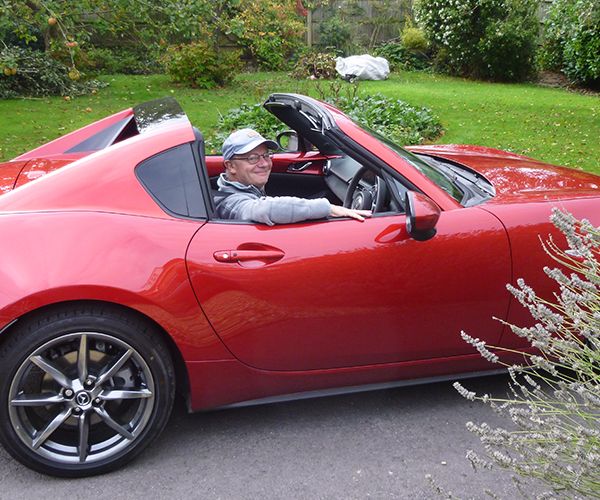 A Weekend with the MX-5 RF
At Motorlux, we recently donated a long weekend with the Mazda MX-5 RF to local Wantage school, King Alfred's Academy, for their charity auction.
Peter Young was the lucky winner, and it sounds like he had a fantastic weekend taking full advantage of all the brilliant features of the MX-5 RF.
"I would like to say a big thank you for arranging the test drive in the Mazda MX5. I enjoyed driving it enormously.
It is a fun car to drive, the handling is superb. Of course it is at its best with the top down and I was struck by how much more aware of your surroundings you are when the top is retracted. Even when the weather is cool, a combination of the heated seats and the efficient heating system made us comfortable with the top down. It is a very well designed and enjoyable car.
It is also very good looking. We drove to Blenheim Palace and was followed by a new Jaguar. As we parked the owner of the Jaguar came up to us and asked what we were driving and admired the car. His wife was particularly interested as she drove a couple of different early models a long time ago. Maybe she will want to treat herself to new one!
Thanks again for letting me drive the MX5. I'm looking forward to driving one again in the not too distant future."